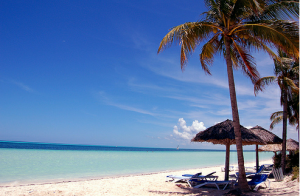 If your paradise vacation includes sandy beaches as far as the eye can see, turquoise waters or indulgent hotel amenities, you have come to the right spot!
The latest Air Canada Moments contest will be sending you off to sunny Cuba at the Paridosus Varadero Resort & Spa.
Enter today! Your moment of a lifetime is closer than you think! Don't forget to pack the sunscreen. 🙂
This contest closes on June 30th.
Good Luck!
-Caitlin
More Related Offers: