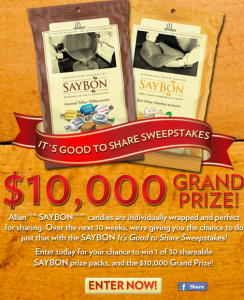 What would you do with $10,000?
Without even thinking about it I know I would be paying with my wedding with that money!
Well whatever uses you would find for that kind of money, Allan Saybon is giving you a chance to win it!
There are also 30 secondary prizes consisting of 2 gift baskets (meant to be shared).
Good Luck!
Enjoy :),
-Sandra☆
More Related Offers: