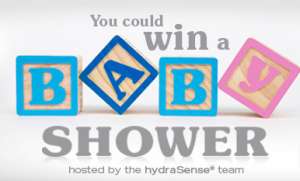 Are you an expecting mom? I am an expecting aunt and I can't wait to meet the little guy!
It's always a fun time to have a baby coming!
Well if you are planning a baby shower check out hydraSense because they have free planning tools that will help you along.
Also, you can enter to win a baby shower from hydraSense!
The contest is open to the GTA between Oshawa, Newmarket and Burlington
Enjoy :),
-Sandra☆
More Related Offers: