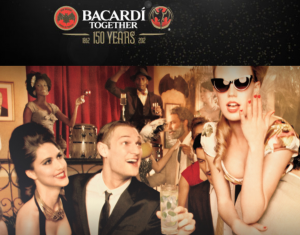 Bacardi is celebrating their 150th birthday in the best way they know how – good times and great cocktails!
This summer, Bacardi will be throwing the party of all parties in Toronto. Trendsetters, top celebrities and other movers-and-shakers will raise a glass to 150 years of fabulous Bacardi memories.
Click on the link below to enter for a chance for you and your best friend to attend the hottest party of the year.
This contest closes on May 31st.
Good Luck!
-Caitlin
More Related Offers: