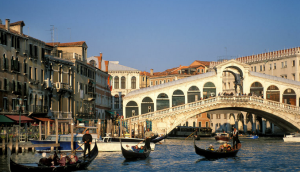 Are you a master in the kitchen?
I have to say, I have a couple recipes up my sleeve that have my friends knocking at my door for more! 🙂
If you have a family recipe, or you want to create a new one, enter it at the Barilla Facebook page and you will be in the running for a trip to Italy!
Even if you don't have any recipes of your own, there are a ton of great ideas up there for you to try out!
This contest closes on July 15th.
Good Luck!
-Caitlin
More Related Offers: