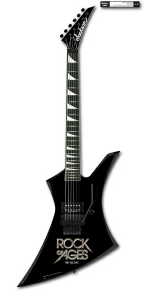 Even if your musical talent didn't go past your hairbrush and your bedroom, you can still live your rock star dream vicariously through Best Buy's latest contest!
Enter now for the chance to win a Rock of the Ages Fender Blacktop Telecaster or a Standard Stratocaster HSS with Locking Tremolo!
I don't know much about guitars but my cousin has a band of his own and would love to win a guitar like this. I'm going to enter for him! Do you love playing guitar? Maybe now would be the perfect chance to learn!
This contest closes on June 21st.
Good Luck!
-Caitlin
More Related Offers: