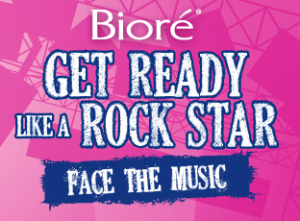 This Bioré contest is music to my ears!
Whatever your musical taste is, classical or rap, Bioré wants to hear about it and in return will reward you with a Sony Bloggie Sport HD or tickets for you and your friends to attend a Rock Star Concert Experience!
To enter you will need to create a playlist on the Bioré Facebook page. It's super easy as they have tons of songs to choose from and you just need to drag and drop to get your playlist going.
I made a workout playlist with my favourite upbeat songs. What will your playlist include? 🙂
This contest closes on September 3rd.
Enjoy!
-Caitlin
More Related Offers: