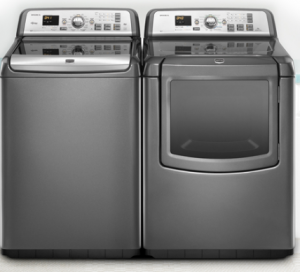 Say goodbye to that clothes line, semi-working old washer and dryer and hello to BrandSource Canada!
Like their Facebook page and get a chance to win the latest Bravos XL laundry pair from Maytag!
These would sure look great in my laundry room. Hopefully I win (and hopefully you do too!).
This contest closes on June 24th.
Good Luck!
-Caitlin
More Related Offers: