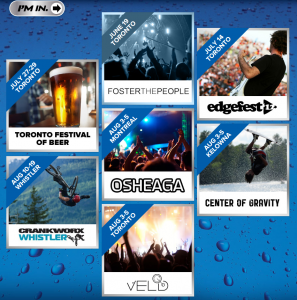 Do you want to make this summer 'one for the books'? Summer is my favourite time of the year, not only because of the warm weather but because there are so many concerts and events to go to. Unfortunately they are not always free, so Bud Light is here to hook you up with the biggest parties of the summer without paying a penny!
Enter now for the chance to win a trip to Edgefest, the Toronto Beer Festival, Osheaga, Center of Gravity, Veld or Crankwork Whistler!
I would love to head to Osheaga in August. A couple of my friends are going and it would be great to join them without paying the steep ticket prices. 🙂
This contest closes on August 1st.
Enjoy!
-Caitlin
More Related Offers: