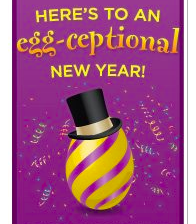 If you got a phone call that told you you just won $100, what would you do with it? Go for a nice meal out? Put it towards a fancy new top (or shoes?!). No matter what type of week you are having, getting a $100 bill can turn that right around!
All you have to do is Like Burnbrae Farm's Facebook page, enter your information and tell them what you would do with the cash.
I'm a student on a budget so it would go towards my books or maybe even the brand name groceries! 🙂
This contest closes on February 28th.
Good Luck!
-Caitlin
More Related Offers: