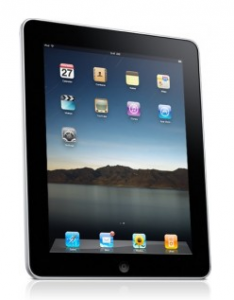 How would you like to have an iPad as a scheduler for work, as a music device in the car, or simply to read the paper in the morning?
Thanks to Burnbrae Farms you have the chance to get your hands on a 16GB Personal Tablet including WiFi. You can do all the above and more, because with an iPad, the options are really endless!
There are two tablets that are up for grabs, so it looks like your chances just doubled!
I don't have an iPad but my grandparents do (oh the irony) and when ever I visit I get to play around with it. It's pretty amazing, considering all the things you can do on such a tiny tablet!
This contest closes on July 31st.
Win a Tablet with Burnbrae Farms Here
Good Luck!
-Caitlin
More Related Offers: