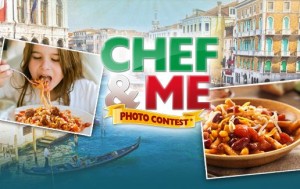 I use to live on cans Chef Boyardee pasta when I was a kid. I remember my favourite was always the mini ravioli. I have to admit, I haven't had it in years.
Well this contest could change it all for me. Upload a photo of you or your family enjoying Chef Boyardee and be entered to win a trip to Italy!
Just "Like" Chef Boyardee Canada on Facebook to get started!
There is also a chance to win a daily prize of a $25 grocery gift card.
That could buy a lot of Chef Boyardee!
Enjoy :),
-Sandra☆
Get creative with your Chef Boyardee pasta with these great recipes!
Get Your Free Recipes
More Related Offers: