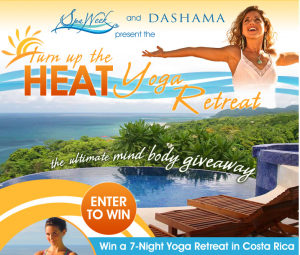 Yoga is a great way to stay healthy, relax and build inner core strength. I love yoga so naturally I was very excited about this contest. It would be so nice to do yoga at a tropical location like Costa Rica instead of my local studio!
Enter now for your chance to win a 7-night yoga retreat in Costa Rica.
The lucky winner will also be able to indulge in a massage, yoga classes, sauna sessions and three organic meals per day! This is the perfect contest to get rejuvenated for your busy busy life!
This contest closes on July 8th.
Good Luck!
-Caitlin
More Related Offers: