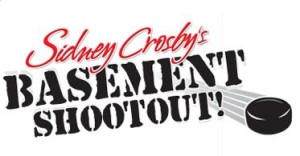 Hey girls! How would you like to go to Pittsburgh and take in a hockey game with your fav friend? Or you could bribe your man into doing something for you in exchange so that he could go! Enter now and the choice is yours if you Win a Trip for 2 to Pittsburgh and tickets to a Penguins game in the Sidney Crosby Basement Shootout Contest!
Secondary Prizes include a signed Sidney Crosby Jersey and a clothes dryer.
Just click the link below, participate in the Basement Shootout game, and it could be you heading to Pittsburgh!
Enter The Basement Shootout Here
Have at it,
Maddie
More Related Offers: