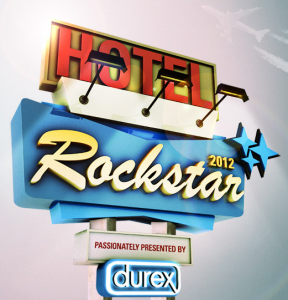 Did you once want to become a rock star? I think we have all been there in our room with the hairbrush, and although I may not be able to help you with celebrity stardom, I can help you feel like rock star for a night!
Durex is presenting you with a contest that has A-List written all over it! Enter now for your chance to win an invite to the most exclusive party of the year at the 2012 Rockstar Hotel.
The lucky winner will also enjoy spending money, limo transportation and accommodations!
I wonder what celebrities will be there. I've always wanted to feel like a VIP for a night! 🙂
This contest closes on June 8th.
Good Luck!
-Caitlin
More Related Offers: