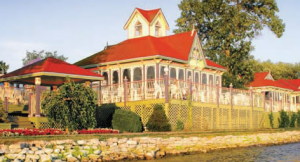 How are you planning on spending those warm summer weekend days? Maybe you want to cook up a storm in the backyard with the neighbors, or maybe you would rather cruise to a new destination to relax and enjoy the scenery?
Chill Online is giving you the chance to win a Napoleon Special Edition "Chill" P500 Propane BBQ. There are 4 contests for 4 BBQ's so keep coming back to enter and watch those expiry dates!
You can also enter to win 1 of 2 getaways to Fern Resort. Either way the lucky winners will be getting the most out of their summer. Don't miss out on your chance!
The contests close from June 15th to September 4th.
Good Luck!
-Caitlin
More Related Offers: