SORRY! This Contest has Closed!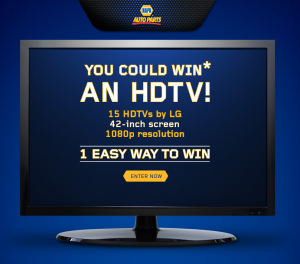 I like those odds! I could sure go for a new TV!
The Win a Flat-screen TV Contest is held by NAPA Auto Parts. All they require from us is a few simple details!
I've been having a look in the electronics departments lately and what I want and what I can afford are two different things! Winning something like this would be a great way to start my winter hibernation!
☺
~ Emma
More Related Offers: