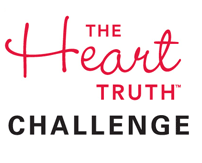 This contest has CLOSED.
Did you know that heart disease and stroke is the #1 killer of woman in Canada? But don't worry, there is some good news. Us ladies can reduce the risk of heart disease by up to 80% by simply making healthy lifestyle choices.
Chatelaine wants to know what you are going to do to contribute to a healthier you. When you tell them you will be entered to win $5,000 in cash towards the new you.
There are also weekly $50 gift cards so don't miss out!
This contest closes on March 31st.
Good Luck!
-Caitlin
More Related Offers: