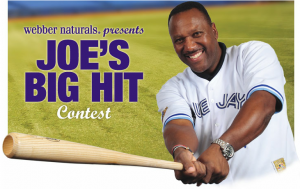 Hey baseball fans! Joe Carter, from the Blue Jays, wants to hang out with fans like you!
Interested? Then enter for the chance to win airfare, 3 nights accommodation, 4 tickets to the big Jays game, lunch with Joe Carter, travel services and $500 spending money!
I'm not a huge baseball fan but I have a couple of friends who are. I'm going to enter to win for them! Do you love baseball?
This contest closes on June 15th.
Good Luck!
-Caitlin
More Related Offers: