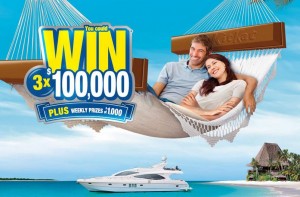 I have been dreaming about a honeymoon on a beautiful island with nothing but sun and sand and a place where time doesn't exist. If I won a big chunk of money, that is where it would go. (and to help pay off the rest of the wedding of course! 😉 )
Whatever your dream is, it could become a reality thanks to KitKat and their Big Break Contest.
Head to their Facebook page and you will be able to enter to win one of the three grand prizes of $100,000 and the 22 weekly prizes of $1,000.
What would you do if you won?
This contest closes on July 31st.
Enjoy :),
-Sandra☆
More Related Offers: