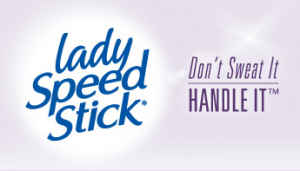 Whether it's meeting the parents, stumbling on your words during a big presentation or calling your boss 'mom', it can be pretty hard to keep your cool. Share a moment where you handled the heat with Lady Speed Stick and you could win $5000 in cash! You can also win one of the $1000 monthly cash prizes too!
My handle it moment would have to be when I had to present my paper on a study I'd just completed in school. I hate presentations! I was dreading it for hours before but I managed to present in a calm and confident manner – and aced it! What's your handle it moment? 🙂
This contest closes on November 26th.
Enjoy!
-Caitlin
More Related Offers: