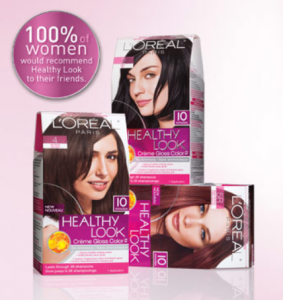 Being an ehem- unnatural blonde implies upkeep, which isn't exactly cheap. I usually head to the hair salon for my roots but now that I found out that L'Oreal has released their Natural Look hair dye, I might rethink my upcoming appointment!
Head to the L'Oreal Facebook page where you will be able to enter to win a years supply of Healthy Look Haircolour.
There isn't any Amonia in the Healthy Look products so you can be sure that your hair won't be dried out with unnecessary chemicals.
This contest closes on May 12th.
Good Luck!
-Caitlin
More Related Offers: