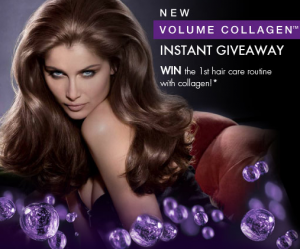 Even though it seems that this winter has been milder than usual (well depending on where you live) it seems as though it is impossible to avoid the dry, static hair that winter brings.
Its time to get uplifted thanks to L'Oreal Paris and their daily instant Volume Collagen Giveaway. The lucky winners will get 24 hours of weightless, amplified volume!
This is the first hair care product that includes collagen. Be the first to try it out!
There are also some great tips and tricks that can improve your beauty regime. Check them out after you sign up!
This contest closes on February 19th.
Good Luck!
-Caitlin
More Related Offers: