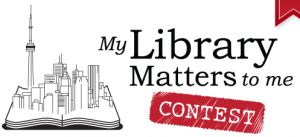 There's nothing better than finding one of those books that is just too good to put down. There have been many Canadian authors that have been created books such as these. How would you like to sit down with one of them?
The Toronto Public Library is giving you the chance to win a lunch date with your favourite author. Help our authors stand up to defend the Toronto Public Library closures!
There will be up to 50 winners in this one – will you be one of them?
This contest closes on September 9th.
Good Luck!
-Caitlin
More Related Offers: