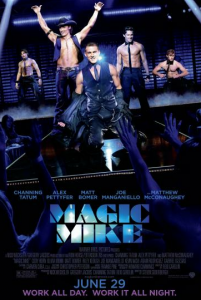 The highly anticipated Magic Mike film, featuring Channing Tatum, is the perfect combination of comedy, attractive men and a romance that will have us ladies lining up on opening night.
If you would like to enjoy this movie for free with 40of your closest friends, enter now for the chance to win a private screening with Dose.
What a fun way to treat all your friends to a fun Friday night. I'm not sure how many of my guy friends will join but that's alright, more Channing Tatum for me! 🙂
This contest closes on July 13th.
Good Luck!
-Caitlin
More Related Offers: