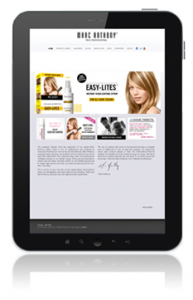 Do you love to surf the web for the latest trends? Or maybe you love to read the paper with breakfast in the morning? Or maybe you like to check out the latest stocks and shares?
The Apple iPad makes your daily tasks much more fun and efficient. Enter now for your chance to win this snazzy technology piece thanks to Marc Anthony. All you have to do is vote for your favourite easy-lites highlighting video for the chance to win!
So read the New York Times, shop online and do whatever else you love on a brand new iPad! 🙂
This contest closes on June 7th.
Good Luck!
-Caitlin
More Related Offers: