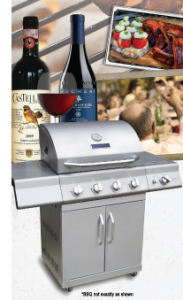 One of my good friends is Italian and whenever we head over to her house we are always in for a treat. The food is so delicious – and there is so much of it too!
It's my turn to repay the favor so I was very happy when I tracked down this Mastro contest.
The lucky winner will enjoy free food, wine and BBQ. The only thing you have to worry about is inviting 19 of your closest friends!
This contest closes on August 20th.
Indulge In a Little Italy Here
Good Luck!
-Caitlin
More Related Offers: