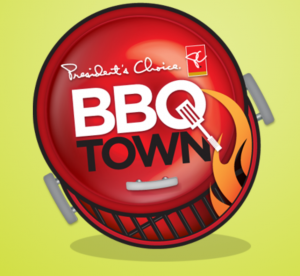 Put down your tongs and trade it in for a computer mouse and nominate your community for the President's Choice BBQTown Grand Prize Event.
The winning town will receive a BBQ bash that can feed up to 5,000 people. What a great way to get everyone together to celebrate the beginning of summer!
While you are enjoying your BBQ, you could also set a new World Record for the most hamburgers assembled in 1 hour!
This contest ends May 18th.
Good Luck!
-Caitlin
More Related Offers: