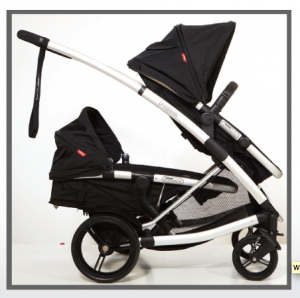 This contest has CLOSED.

Do you have a little one on the way? Or maybe they are already bouncing around?
It's time to have your newborn cruising around in style with a Teds Promenade stroller thanks to Canadian Family. It's a really great product because not only is it able to change when your child goes from newborn to toddler, but there is also space for an extra seat if you have twins! It's also valued at $850 so you don't want to miss out!
Wow! I had no idea that strollers could be so expensive! Kids are already pretty pricey so winning this would be a total bonus for any new mommies!
This contest closes on February 29th.
Good Luck!
-Caitlin
More Related Offers: