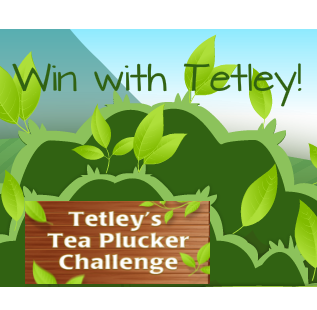 If you love tea & Tetley this is the challenge for you!
Look through the tea field & pluck leaves for your chance to win Tetley prizes!
You have 3 plucks a day & you can uncover Tetley prizes as well as extra plucks to increase your chances of winning.
There are many prizes up for grabs including: packs of Tetley, Rainforest Alliance toy frogs & tote bags, & charity donations.
I would love to win some tea & I know my kids would enjoy the frog if I won that! What would you enjoy most?
Simply 'like' them on Facebook & play the challenge for your chance to win instant prizes.
Contest Closes July 18
Good Luck,
-Deidre
Take the Tetley's Tea Plucker Challenge
More Related Offers: