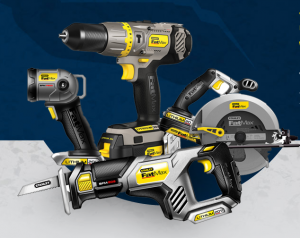 If you are in the middle of remodeling your kitchen or the back deck, you probably could use something like the FatMax Power Play!
RONA has ten of these cool prizes up for grabs. Each winner will pick three of these Stanley FatMax power tools.
I'm not too handy with tools but this is a great chance to learn! These tools look so fancy I'm sure it would be a fun process!
This contest ends on June 10th.
Good Luck!
-Caitlin
More Related Offers: