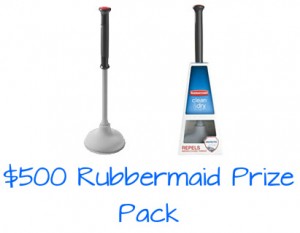 I have to admit, I'm not a huge fan of buying kitchen or cleaning supplies. If you are like me and would much rather spend your hard earned money on something a little more exciting, enter now for the chance to win a $500 Rubbermaid Prize Pack!
It comes with tons of great things like a Reveal Spray Mop Kit, a Flexible Sweeper, 2 plungers, lunchboxes and much more! Just click on the link below to find out. 🙂
I really like that this prize pack comes with stuff I wouldn't normally buy, but would be really handy to have around the house, like some Mesh Drawer Organizers!
This contest closes on July 16th.
Enjoy!
-Caitlin
More Related Offers: