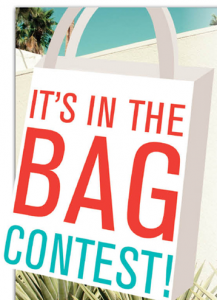 As I'm sure many of you have seen, most stores now sell reusable bags so that you can shop a little greener and look stylish at the same time too! RW&CO. sells an adorable bag that you can re-use pretty much where ever you go shopping, whether its the mall, the shoe store or the grocery store!
RW&CO. wants to know how you re-use your bag. All you have to do is submit a picture on their Facebook page and you will be in the running to win a $2000 shopping spree. You might need an extra re-usable bag or two to take all that new stuff home!
I use my RW&CO. bag to pick up the groceries after work. Then I just leave it in my car so I don't have to worry about remembering it the next time I'm out! Where do you use your bag?
This contest closes on May 22nd.
Good Luck!
-Caitlin
More Related Offers: