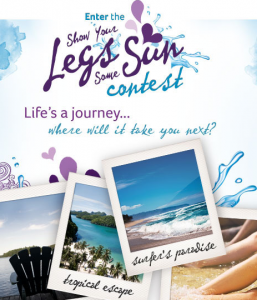 If you could travel anywhere in the world, where would you go? Somewhere tropical and warm? Or maybe somewhere rich with culture and history?
Head to the Schick Hydro Silk Facebook page where you will be enter to win a vacation of your choice.
I think at this point I would be happy to go anywhere that involves lots of sand and sun. I'm pretty much ready to say goodbye to these cold Canadian winters!
This contest closes on May 30th.
Good Luck!
-Caitlin
More Related Offers: