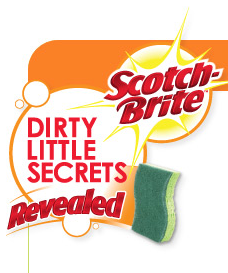 This contest has CLOSED.

Do all your neighbors compliment you on your spotless kitchen? Do you have the perfect potion to get rid of those mustard stains?
If you are the cleaning fairy on the block, let Scotch-Brite know for your chance to win big bucks! They have 3 $1,000 gift certificates from Life Experiences up for grabs. May the best secret win!
To get rid of those nasty stains I … well that's for me to tell Scotch-Brite! 😉
This contest ends on November 28th.
Share Your Dirty Little Secret Here
Good Luck!
-Caitlin
More Related Offers: