SORRY! This contest has EXPIRED.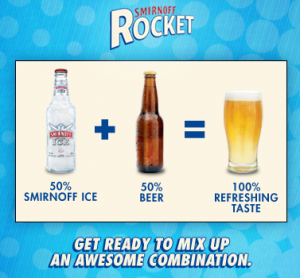 What would you do with $5000?
Go on a trip? Pay down some debt? Add it to a down payment for a house or car?
Smirnoff has mixed their Smirnoff Ice with beer and now they want you to use the "combinationator" and make your own mix.
"Like" Smirnoff Canada on Facebook and use the Rocket Combinationator to get started!
After you have made something as wacky and weird as Glowquet you can enter to win $5,000!
I have a wedding to pay for, so you can imagine where that $5,000 will go if I won! 🙂
Enjoy :),
-Sandra☆
Use the Smirnoff Combinationator
More Related Offers: