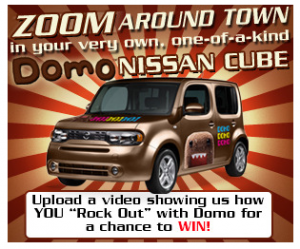 Are you on the market for a new car? How about driving around in this stylish and practical Nissan cube?
Enter now for the chance to zoom around town in your very own, one-of-a-kind Domo Nissan Cube! Now this is one car that will get noticed on the streets!
This contest closes on August 26th.
Enjoy!
-Caitlin
More Related Offers: