Mr. Big is giving away a trip for you and two friends to Washington to stay with NHL Star Alex Ovechkin!
While there, he'll tour you around town and make sure you have a good time.
I know my fiance would want in on this contest. And if I won, you better believe he'd have to do something quite nice in order for me to concede my prize to him! Or maybe I'll just go with my two girlfriends. That would be so much fun!
Just click the link below and enter the UPC code provided on this page.
Enjoy :),
-Sandra☆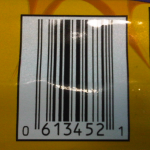 More Related Offers: