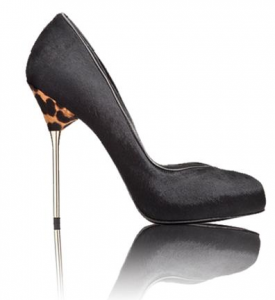 Are you a 'little obsessed' when it comes to shoes? With all the latest summer shoe trends, who wouldn't be?
Enter now for the chance to win every shoe lover's dream experience. The lucky winner will be able to indulge in $1,000 in guilt free shopping at the Stuart Weitzman boutique with the help of an upscale celebrity stylist.
You will also be able to head to the Stuart Weitzman headquarters and show room and last but not least, meet Stuart!
I would love to wear these stylish looking heels out on the town!
This contest closes on June 29th.
Good Luck!
-Caitlin
More Related Offers: