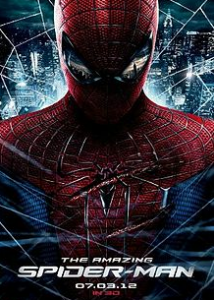 Hey spidey fans! Are you excited for the new movie that's coming out on July 3rd? Arm & Hammer wants to help you (or your kids) get ready for the action packed movie by giving you the chance to win tons of great Spider Man merchandise.
Enter now for the chance to win family passes to see the movie at any Cineplex location, Spider Man dental products, fun action figures and much more! The entire prize pack is valued at $150.
This contest closes on July 2nd.
My Spidey Senses are Tingling!
Enjoy!
-Caitlin
More Related Offers: