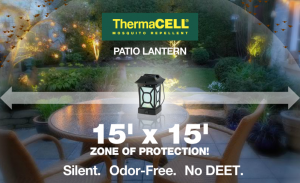 Summer is coming, and with the nice weather, comes those pesky mosquitoes. I may not be allergic to the bites, but that doesn't mean I welcome the torture that comes with receiving one. So seeing this contest made me smile.
ThermaCELL is giving away lanterns that repel mosquitoes. I really hope I win one. Summer evening BBQs, here I come.
❗ 31 of us will have a chance to win. So hurry, and enjoy!
Good Luck!
-Caitlin
More Related Offers: