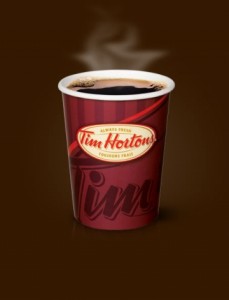 If you are like most Canadians, you have probably been to Tim Hortons within the past week (or sooner, depending on the degree of your coffee addiction).
Tim Hortons wants to know what you think of their service. Give them your honest feedback and you will be entered to win coffee for an entire year! Thinking about all the coffee I drink, this contest would definitely be the most useful.
I was just at Tim Horton's the other day and the service was great! I'm going to let them know so I have a chance to win my coffee.
This contest closes on June 3rd.
Good Luck!
-Caitlin
More Related Offers: