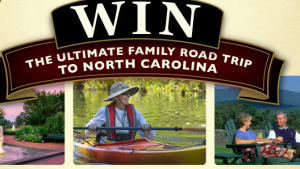 Are you looking for a fun family getaway during the last beautiful weeks left of fall? Look no further because Twinings has the location that the entire family will love – North Carolina!
The beautiful scenery got my attention, but there are also tons of fun things to do for the hubby and the kids if you have any!
This prize pack is stuffed with awesome mini prizes, like a $500 shopping spree, a car rental, free museum tickets, free tickets to the NASCAR hall of fame and so much more!
I've been to South Carolina and it was absolutely beautiful, the Charleston style homes, the beautiful water and the cute little towns were to die for.
I would love to head back to that neck of the woods and explore what North Carolina has to offer!
Good Luck!
-Caitlin
More Related Offers: