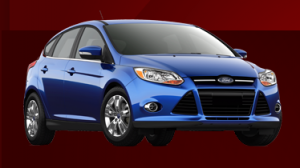 This contest has CLOSED.
Are you getting tired of the current car you drive around? Would you rather a 2012 model of the car you love? I don't think I can say I've ever driven a car that is the recent year, or even one that is within the past five years! I guess that's what being a student does to you. 🙂
If you want to cruise around in this snazzy Ford Focus, you should click on the link below to enter to win. Can you imagine driving such a great car for two full years?
When you enter to win you will also be in the running to win a Macbook, Sony Playstations or an iPod Nano!
This contest closes on March 13th.
Good Luck!
-Caitlin
More Related Offers: