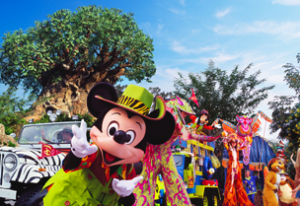 It's lion and tigers and bears, oh my! Oh wait – it's just lions. But get ready to have the most ultimate, roaring lion adventure ever!
Disney is giving you the chance to win a fantastic experience fit for a king – a lion king that is!
Enter now for your chance to win a trip for 4 to Disney World, where you will get to stay in the beautiful Animal Kingdom Lodge. You will also get to travel to New York City where you will get to experience the Lion King musical.
Find Out How You Can Enter to Win Up to 20 Times Here
Good Luck!
-Caitlin
More Related Offers: