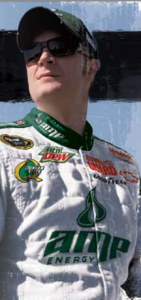 Do you enjoy the thrill of fast cars? Even if you would rather stick to the speed limit, this is a great contest to enter for your man!
Amp Energy is giving you the chance to win a VIP racing experience for two to Alabama. You will get to be Dale Jr's honorary pit crew member!
I'm always afraid to drive too fast because of those speeding tickets. It would be great to be in a fast car and not worry about paying a heavy fine!
Good Luck!
-Caitlin
More Related Offers: