SORRY! This Contest has Closed!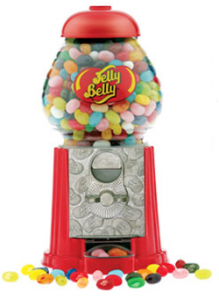 Jelly Belly jelly beans are indeed unique. Each flavour has a unique taste that's both accurate to its name, and delicious!
Did you know that there was a Jelly Belly factory in Fairfield, California? Would you like to take 4 friends, head over to Cali, and check it out? How about $1,000 in spending money? The winner of this contest will enjoy all of this and more. Lucky!
Those of us who do not win the grand prize aren't left out in the dark just yet. There's a series of daily prizes that consist of a Jelly Belly Mini Bean Machine, and 3 bags of jelly beans. I have a sweet tooth and it's itching for some candy.
Entering is SIMPLE. Play the Spin2Win game. The link is below.
You can play everyday for more entries.
Enjoy :),
-Sandra☆
🙂 Y U M M Y

More Related Offers: