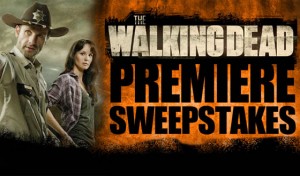 The Walking Dead has the ability to suck you into this post-zombie Apocalypse world and keep you wanting more. So when Season 2 ended I couldn't help but wonder where the next season is going to take us. The set up with a new character and the prison has so much potential. I even considered starting to read the graphic novels so the story wouldn't have to end with the show.
AMC and The Walking Dead are giving away a fantastic trip to LA to see the premiere of Season 3 of The Walking Dead!
What an amazing trip that would be to win! 🙂
This Contest Closes on June 15.
Enjoy :),
-Sandra☆
More Related Offers: