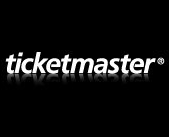 Can you imagine receiving $1,000 to spend on any TicketMaster event! You could attend so many different concerts!
If I won, I would wait for a concert that I REALLY want to go to, then buy VIP tickets – no matter how much they were! It would be an experience of a lifetime and something I definitely wouldn't be able to afford on my own.
There's another way to enter to win another $1,000! Which concert would you want to see?
Smile!
-Kathy
More Related Offers: