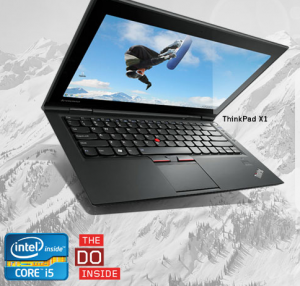 This contest has CLOSED.
If you have $50,000 in your pocket, what would you do with it? Maybe go on a trip around Europe for a month or so? Or maybe you would redo your kitchen? What about that pool you always wanted?
There are really so many options, that's why I love this contest! Lenovo is giving you the chance to win $50,000 in cash and you will be able to spend it any way you please. There are also lucky runner ups who will win a Lenovo ThinkPad or an Intel Core processor.
I think I would fly to Europe and shop the streets of Paris and London, ahh the beautiful things I could find there!
This contest closes on March 31st.
Good Luck!
-Caitlin
More Related Offers: